Once the domain of rock stars and royals, men's jewelry has become an increasingly dynamic and valuable market.
In the 12 months ending May 2014, sales of men's accessories grew 9 percent, reaching $13.6 billion and capping a two-year period that saw the category grow 13 percent, according to market research company NPD Group. Men's Jewelry has emerged as a crucial category.
"A lot of the big brands have realized they do need accessories and jewelry alongside their clothing — and also to accessorize their shops," explained Robert Tateossian, chief executive of London-based jewelry brand Tateossian.

photo: St. Laurent Website
The expansion reflects growing social acceptance of men's jewelry. "If you go back 15 to 20 years, the only men who were wearing jewelry were pretty much rock stars and other musicians; heavy chains and big rings, that whole Chrome Hearts look.
The shift that we gradually started seeing, probably because of the rise of the metrosexual man, was that it became acceptable for men who are not rock stars to start wearing jewelry," said Tateossian.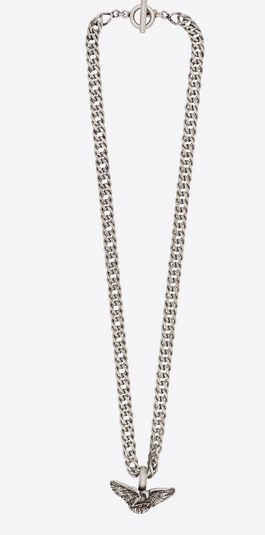 photo: St. Laurent Website
Men's fashion leaders, such as St. Laurent Paris, are now peddling an impressive selection of men's jewelry options. Right now, for men, it's understated bracelets and necklaces. There has been an influx in alpha males requesting a "cool" piece they can incorporate into a laid-back T-shirt-and-jeans outfit.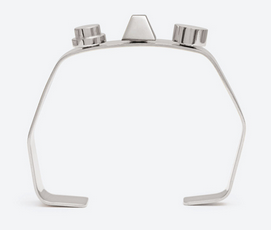 photo: St. Laurent Website
Visit your favorite men's fashion leader's website, such as St. Laurent Paris, to see their selection in men's hottest new trend.